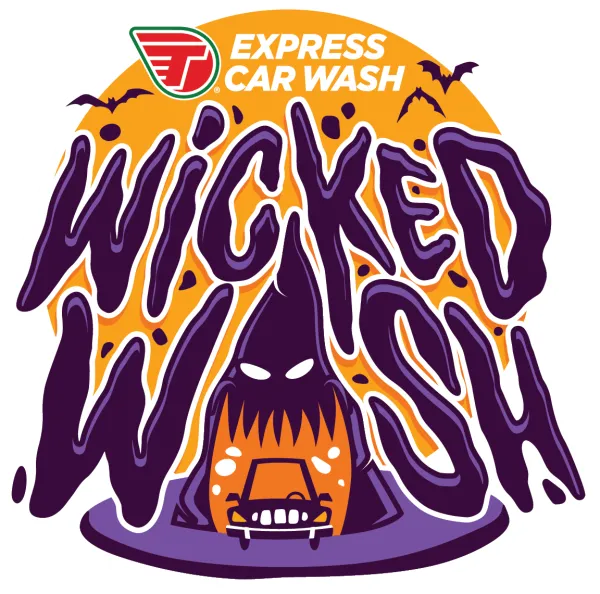 Wicked Wash
October 20th-21st & 27th-28th
Brace yourself for a hair-raising adventure at our Express Car Wash, lurking at the sinister intersection of 58th & Georgia in Amarillo, TX. On October 20th-21st & 27th-28th, darkness will shroud the wash from 7 PM - 10 PM each night. Tremble with excitement as you pay a mere $20 per car to enter this wicked realm filled with ghouls and goblins to scare the dirt off your chariot! But fret not, for we have forged an alliance with the High Plains Food Bank to banish hunger. Bring forth 3 canned goods and receive a chilling $5 discount!
Beware, the notorious Mitch's TX Style BBQ food trailer will appear, sending shivers down your spine. And don't forget to replenish your courage with 99¢ fountain drinks at Toot'n Totum during this spine-tingling time.

Wicked Wash Location
Toot'n Totum Services
Fuel
Toot'n Totum Branded
Valero Branded
Phillips 66 Branded
Diesel
Ethanol Free
High-speed Diesel/DEF
No Ethanol Regular
No Ethanol Premium
Amenities
Lone Star Skill
Coin Cloud
Private Showers
Ambest
FetchUm
Self Checkout
Food & Beverage
24 Hours
Fast'n Fresh
Drive Thru
Wendy's
Which Wich
Mitch's TX Style BBQ
Vehicle Care
Express Car Wash
Car Care Center
Mitch's TX Style BBQ
Food Trailer
Get ready for a bone-chilling appearance as the Mitch's TX Style BBQ Food Trailer rolls in. Drop by after your wash to restore your strength and satisfy your cravings.

Toot'n Totum
99¢ Fountain Drinks from 7PM - 10PM
Don't miss out on the spooktacular deal at the 58th & Georgia Toot'n Totum! Get your favorite fountain drinks for only 99¢ from 7PM - 10PM.