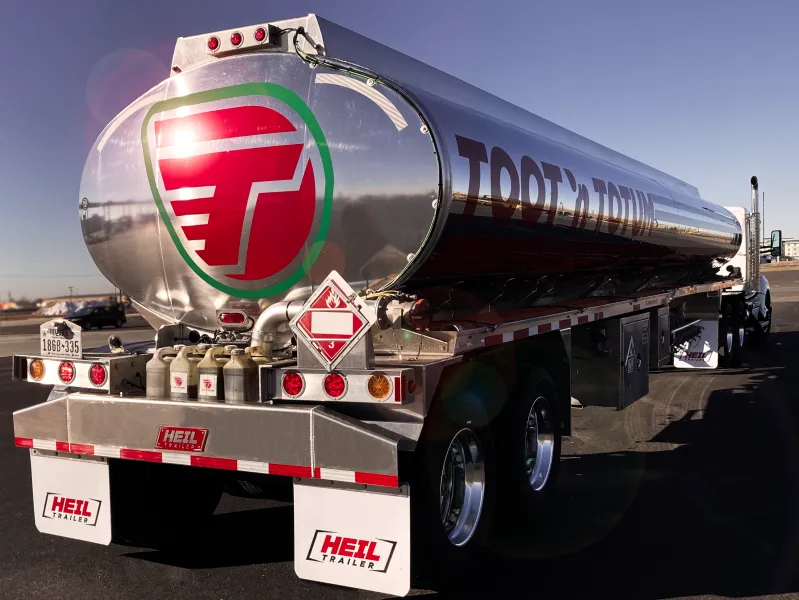 Retail Fuel
The more you drive, the more you save.
In all likelihood, your vehicle is one of your largest investments. You can get the most of this by making sure you use only the best fuels.
At Toot'n Totum, we're committed to providing every guest with the best fuel in the region. We also provide our guests with non-ethanol (at select locations) and diesel fuel.
We partner with these companies so that we can offer our guests the variety they want and need.

Save Money With Our Fuel Cards
REWARDS 'n DEBIT
Register and Earn 20¢/gal Discount on Your First 20 Gallons!
If you have the current Gas Discount Card, it will work as usual. Saving $.05 Monday-Saturday and $.10 on Sunday. To link your active account to REWARDS, simply download the app and register using the same email associated with your current account.

With REWARDS you'll be able to start earning discounts on fuel, discounts on items in the store, and free drinks! These discounts you earn can be stacked to save you even more at the pump.
FLEET PLUS
Fast. Easy. Secure. Savings.
With the
Fleet Plus Discount Card
, your business can save money on every fuel purchase. Start with instant savings at the pump, and receive additional savings at the end of each month.
The Fleet Plus Discount Card gives you a faster and easier way to manage your fleet purchases, as well as security and control of spending.
Cardholder benefits include:
Accepted at all Toot'n Totum stores, lube centers & car wash locations
Fuel discounts on all fuel types
No monthly or annual fees
Access to monthly reporting