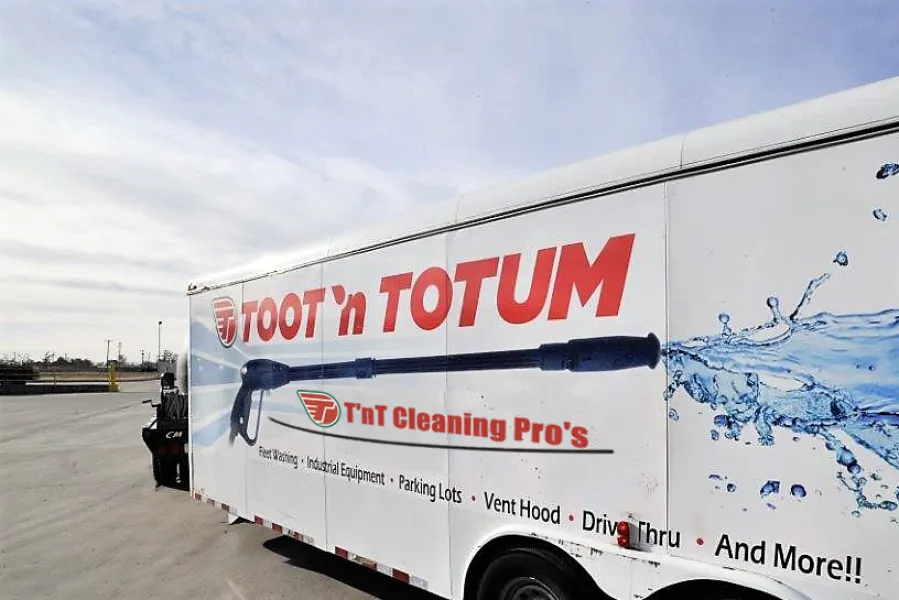 TnT Cleaning Pros
We Keep It Clean
Ceilings looking a little dusty?
Gummy sidewalks?
Need a construction site cleaned?
Our team is ready to make your business and parking lot spotless.
We can even stripe your parking lot!


Contact us for details.
Cleaning Services Offered

Pressure Wash Cleaning
Parking lots
Driveways
Business storefronts, entryways, and walkways
Sidewalks
Convenience stores and gas stations
Restaurants
Building exteriors
Signs and awnings
Apartments and condos
Commercial and industrial complexes
Garages/shops
Decks and porches
Sidings/bricks
Gutters
Industrial equipment
Construction sites
Ramps
Parking garages
Loading docks
Bridges
Stadiums and sports arenas
Graffiti removal
Plant equipment
Construction equipment
Plant exteriors
Universities
Government buildings
Medical facilities
Fleet Washing
Trucks
Vans
SUVs
Sedans
Delivery vehicles
Semi-trucks
Semi-trailers
Forklifts
Cranes
Tow-trucks
Mobile Interior/exterior detail services on any size vehicles
Specialty Cleaning Services
Parking lot striping/painting
Commercial vent hoods
Commercial restrooms
Window washing
Gum removal
Snow removal
High ceiling vacuuming
Skylights
Get a Free Quote
Call 806-373-4351 or complete the form below and someone will contact you within 24 hours.
Find a Toot'n Totum Near You!
Cleaning Pros
Info Request Form
Complete the form below and we will contact you within 24 hours.