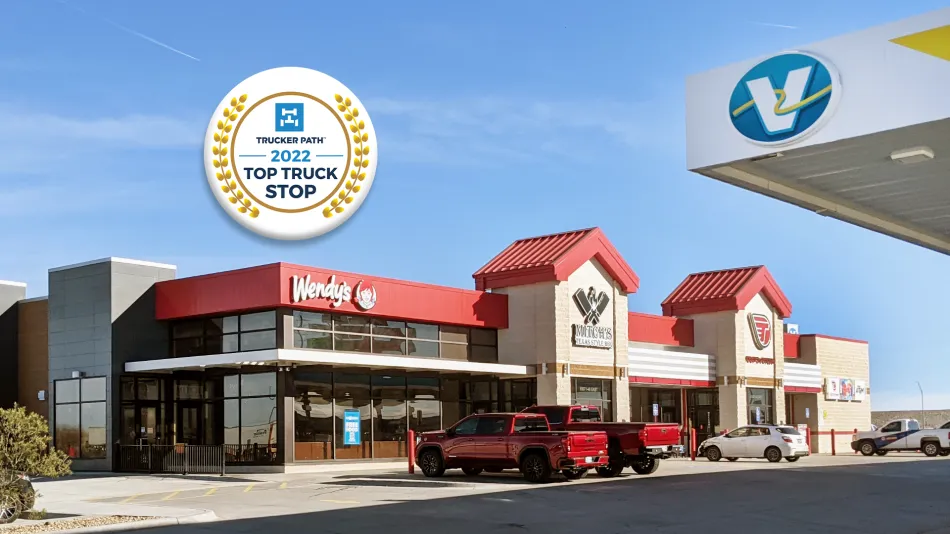 2022 Top Truck Stop
Toot'n Totum Travel Center #99 is proud to announce that it has been named the 32nd best Truck Stop in the country, and one of the top 4 in Texas, according to the latest rankings released by Trucker Path.
Trucker Path, a leading online platform for truckers, gathered over 8.5 million in-app ratings, reviews, and driver feedback to determine the Top 100 from its app's 8,000 truck stops and fuel locations. Toot'n Totum #99 has received high praise from truckers for its convenient location, clean and well-maintained facilities, friendly staff, and wide range of amenities that cater to the needs of truckers on the road.
"We are thrilled to be recognized as one of the top 100 Truck Stops," said Store Manager George Bunney. "Our team works tirelessly to provide a welcoming and safe environment for truckers, and this recognition is a testament to our hard work and dedication."
Toot'n Totum #99 offers free truck parking, hi-speed diesel and DEF, a fully-stocked convenience store, showers, laundry facilities, and dog park. Food options include a Wendy's and Mitch's Texas Style BBQ and Toot'n Totum's own Fast'n Fresh items. The team at Toot'n Totum #99 is committed to providing the best possible experience for drivers and is available around the clock to assist with any needs.
"We understand the challenges and the hard work that goes into being a trucker, and we're proud to offer a facility that makes life on the road a little bit easier," added Andrew Mitchell, CEO. "We look forward to continuing to serve the trucking community and maintaining our position as one of the top 100 Truck Stops in the country."
Toot'n Totum #099
8507 E I-40
Amarillo, TX 79118
On-site Services
Valero Branded
Diesel
Ethanol Free
High-speed Diesel/DEF
Lone Star Skill
Coin Cloud
Private Showers
24 Hours
Fast'n Fresh
Wendy's
Mitch's TX Style BBQ