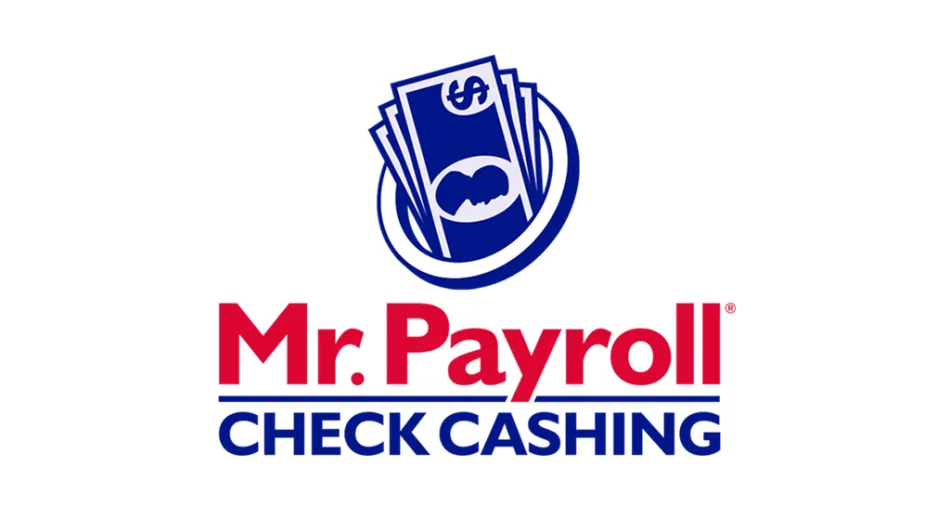 A Convenient Way To Access Your Finances.
Mr. Payroll offers check cashing services, Western Union money orders, wire transfers, utility payments, Netspend prepaid cards, stamps, stamped envelopes and Boss Revolution.

Mr. Payroll through Western Union now accepts Paycode payments for Amazon purchases!

Mr. Payroll's convenient locations offer:
Check Cashing • Bill Pay Service
Wire Transfer • Money Orders
Fax Transmissions • "Live" ATM Service
Mailing Products • Prepaid Visa
Prepaid Wireless Pins
National & International Prepaid Services
International Calling Service
LOCATIONS


1500 S. Grand
1500 S. Grand
806-372-2274
Monday - Friday: 9AM -7PM
Saturday: 10AM - 4PM
Sunday: Closed

3rd & McMasters
2601 W 3rd Ave.
806-372-2274
Monday - Friday: 8AM - 8PM
Saturday: 10AM - 5PM
Sunday: Closed

Amarillo Blvd. E. & Mirror St.
1400 Amarillo Blvd E
806-371-7739
Monday - Friday: 8AM - 8PM
Saturday: 10AM - 6PM
Sunday: 11AM - 5PM

25th & S. Georgia
2500 S Georgia
806-358-3381
Monday - Friday: 8AM - 8PM
Saturday: 10AM - 5PM
Sunday: 11AM - 5PM
Western Union Convenience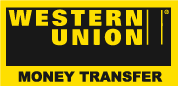 Western Union works directly with Mr. Payroll to enable you to conveniently request a money order at any of our locations that offer Western Union services.

Western Union uses Mr. Payroll so you can have a safe, secure way to send money online or in person. Signing up is quick and easy, it gives you the option of paying online using your bank account or credit card, or paying in-store with cash. And since Western Union is international, you can easily send and receive money from virtually anywhere.
Secure: ATM's and CoinCloud

With over 140 TnT ATMs, we give you a quick and easy way to withdraw funds from your bank accounts. Our ATM machines are secure — giving you the satisfaction of knowing that information will never be stolen or used in any criminal way.
Our locations that offer CoinCloud ATMs are the perfect way for you to easily buy and sell certain cryptocurrencies with cash. Our mobile wallet integration provides a seamless experience, while also ensuring safety and security while you access the machine.
Mr. Payroll
is an authorized agent of Noventis, Inc. dba PreCash.PreCash is a licensed money transmitter in all states and territories where a license is required. PreCash is located at 5120 Woodway Drive, Suite 6001, Houston, TX 77056 and our toll free number is (866) 671-5867. For more information on state licensing and consumer disclosures applicable to
Mr. Payroll
, please
CLICK HERE
.
Mr. Payroll
engages in the money transmission business as an authorized delegate of Western Union Financial Services, Inc. under Chapter 151 of the Texas Finance Code. If you have a complaint, please contact Western Union Customer Service first at 1-800-325-6000. After contacting Western Union Financial Services, Inc. and if you still have an unresolved complaint regarding the company's money transmission services, please contact the Texas Department of Banking at 2601 North Lamar Boulevard, Austin, TX 78705 - telephone number 1-877-276-5554 (toll free) or visit www.dob.texas.gov for more information.
Locations
Toot'n Totum Services
Fuel
Toot'n Totum
Valero
Phillips 66
Diesel
Ethanol Free
Banking
ATM: Toot'n Totum
ATM: Happy State Bank
ATM Amarillo National Bank
Mr. Payroll
Food & Beverage
24 Hours
Fast'n Fresh
Drive Thru
Wendy's
Which Wich
Mitch's TX Style BBQ